Your #1 Locksmith Service
New Wave Locksmith offers 24 hours a day and 7 days a week residential, commercial and automorice locksmith services. This means that you can call us to help you anytime it may be.
Quality Crew
We give exceptional locksmith services Fair Oaks Ranch that could really help the people with their problems with locks and keys. One of these services is in the area of fixing residential locks.
GREAT LOCKSMITH COMPANY AROUND FAIR OAKS RANCH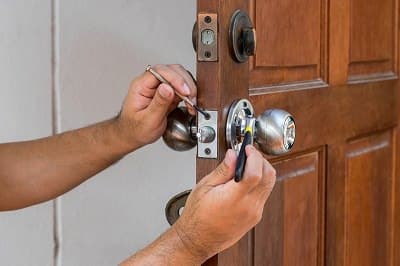 Residential
Your local locksmith is here to help with more than just home lockouts and lock repair. Whether you are building a new home or opting to upgrade your home's old locks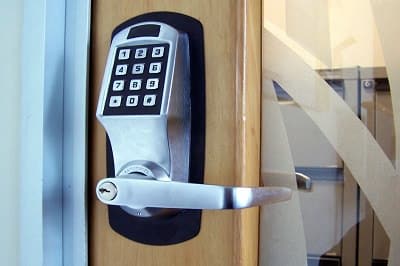 Commercial
Not all locksmiths are trained specifically in commercial locksmith. A commercial locksmiths in Fair Oaks Ranch offers your business the benefit of an experienced professional with the knowledge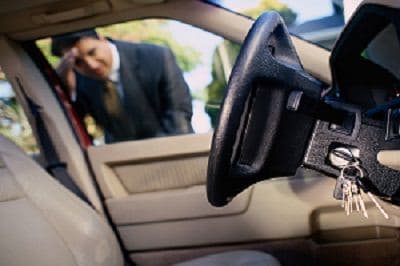 Automotive
Our locksmiths have the latest training and technology and are able to work quickly. At Fair Oaks Ranch Locksmith, we can handle all of your automotive locksmith needs.
Emergency
At New Wave Locksmith, we understand that lockouts are unpredictable events that tend to happen at the most inconvenient time. For this reason, 24/7 emergency services
Car Key Replacement
Lost your car key? We at New Wave Locksmith, provide you all the car model replacement keys, Key Cutting and Trasponder Key Programming in the lowest prices
CCTV
People, including the security staffs are just humans and can make mistakes. That's one reason why it's very important to have CCTV cameras installed in your home or business.
What makes New Wave Locksmith the best locksmith?
Since the community of Fair Oaks Ranch brings the best in everybody, we at New Wave Locksmith gives the favor in return. With this in mind, we promise to give quality services to the people of Fair Oaks Ranch through our expertise and our service highlights:
Our expertise. We are experts in different areas in the locksmith industry. First, with residential locks, we always make sure that the people's homes are always secured through well-maintained door, window, and garage door locks. Secondly, with commercial locks, we make sure that the locks of the businesses within Fair Oaks Ranch are kept well and work perfectly. Lastly, with automotive locks, we assure you that through our services, your cars' locks will never be a problem again.
Our service highlights. Our services are truly the best in class. In addition, we have great things to be proud of as we provide exceptional locksmith services to our clients. First, our hotline number is easy to reach. Just give us a call and one of our front office personnel will be more than happier to assist you with your needs and get the details of your concern. Through that, our people can already start with giving you our great services. Secondly, our locksmith Fair Oaks Ranch service is open 24/7. So, in times of emergencies with your locks, we got your back.
What are the advantages of having the best locksmith?
According to www.fairoaksranchtx.org, the official website of the city of Fair Oaks Ranch, Fair Oaks Ranch is "where community spirit overflows." Meaning, the community of Fair Oaks Ranch is such a solid community. People know how to care for the whole community and the whole environment of the city. This leads to unleashing the true potential of everyone since the community supports each person, making each one reach their best state. In relation to this, companies in Fair Oaks Ranch are also becoming the best companies in their respective fields. One of these is the locksmith industry. Being the best Fair Oaks Ranch locksmith could give a lot of opportunities to the company, itself. On the other hand, having the best locksmith company also gives plenty of advantages to the people of the city. Some of these advantages are the following:
People could already worry less about having a faulty lock.

Reliability of the locksmith company will not be an issue.

Proven works can be traced through the previous happy customers.

Accessibility of the locksmith services is made easy.
By having these advantages, Fair Oaks Ranch could be much secured as its people's properties and investments are well kept through well-maintained locks. This just proves that todays, having the best services are already within reach. For Fair Oaks Ranch, it is a great advantage overall.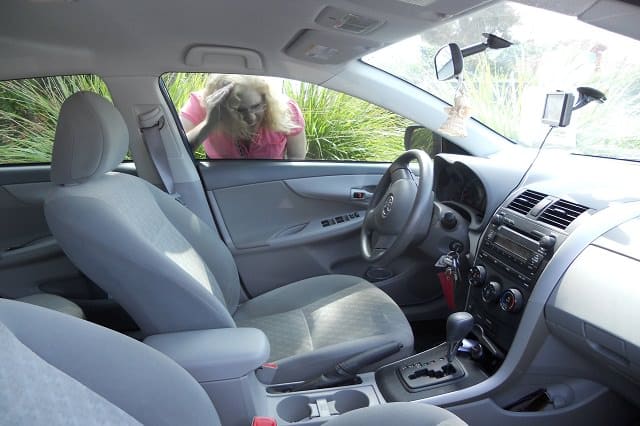 Who is New Wave Locksmith?
New Wave Locksmith is a locksmith company that was founded by professionals who have many years of experience in the locksmith industry. We are focusing on giving exceptional locksmith services to the people of Fair Oaks Ranch, delivering quality over profits. We are committed to being the top choice of the people of Fair Oaks Ranch whenever they have problems with their locks and keys. We cater their needs with residential locks, commercial locks, and automotive locks. So, whether it is a simple padlock, a combination door lock, or a more complex biometrics locks, we at New Wave Locksmith are always here to help the people of Fair Oaks Ranch. Now, people do not have to worry about forgetting their car keys inside their car because we can find a way to get it without damaging your car's lock. People of Fair Oaks Ranch Locksmith also do not have to worry about rekeying their combination door lock at home as we can already do this job for them, so they can be more confident with the security of their home whenever they are away or while sleeping. We are able to do these things through each of our great Locksmith Fair Oaks Ranch. Every Fair Oaks Ranch TX locksmith we have went through extensive trainings to be able to deliver quality outcomes and bring the company's excellence wherever they may go. Through these things, we know that our company will continue to be the best in the industry.
Why do people need locksmiths?
Locks are the main things that secure our properties and investments when were are not capable to keep watch over them like when we are sleeping or while we are on a vacation. These properties and investments include your home, your business establishment, and even your car. Therefore, your locks should really be reliable and should be given great importance. However, the perfect working condition of these locks are not for forever. There will come a time that these locks will show faults due to time and the frequency of use. So, people who work with these locks should be considered. Locksmiths are the specific people who fix locks and maintain their perfect working condition. Thus, basically, their importance is as extreme as the importance we give to our locks. Having a locksmith is way cheaper than buying a new lock because when you buy a new lock you still have to consider other things like what brand to buy, who you would call to install it, etc. Where in availing a locksmith service, you just have to think about what number you should dial to call a good locksmith company. If you want to save money for other reasonable things, then having a good locksmith company to do the work for you is a great option for you than to give yourself a lot of burden with those necessary things that accompany it. Good locksmith companies are already on the rise; you just have to choose wisely.
Re-keying

19$

*Starting Price

Lockout Service (Residential, Commercial and Safe)

25$

*Starting Price

Changing Locks

25$ 

*Starting Price

New Lock Installation (When There Is No Existing Cut-Out For The Lock)

45$ 

*Starting Price

Automotive Key Extraction (Key Stuck In Ignition)

45$ 

*Starting Price

Transponder Key Programming (Key With Chip)

75$ 

*Starting Price

Car Key Making

75$ 

*Starting Price

Ignition Replacement

99$ 

*Starting Price

Service Call Fee (For A Visit)

10$
*For additional information about our prices, call our office today at (210) 970-7400
** Please note that the prices for all of our ignition-related services (ignition replacements, transponder key programming, and automotive key extraction) reflect the minimum estimate. Because each ignition and key is built and cut differently, the price will be based on the complexity of the job and any added costs that may be relevant, such as the cost for a programming code.
Transpodner
*Starting Price
Ignition Repair
*Starting Price
Laser Key Cut
*Starting Price
Lockout Service
*Starting Price
Residential
Burglary Damage Repair

Key Duplication

Home Lockouts

Key Replacement

Lock Change / Replace

Rekey Locks

Safe Cracking

Deadbolt Locks

Key Extraction

Master Key System

Locking Mailbox

Peep Holes

Key Cutting
Intercom Systems
Telephone Entry System

Wireless Intercom System

Keyless Entry Ways

Audio / Video Intercom System

Network Based Intercom System
Alarm Systems
Burglary Alarm Monitoring

Alarm Repair & Install

Home Automation

Panic Alarm

Life Safety Alarms

Smoke Detectors

Heat Detector
Automotive
Automotive Keys Cutting

Locked Key In Car

Ignition Switch Replacement

Car Key Extraction

Laser Cut Keys

Trasponder Key Programming

Car Key Replacement

Automotive Rekeying

Emergency Lockout

Car Trunk Keys / Locks

Mobile Locksmith

Key Duplication

Jammed Ignition
Security Cameras
CCTV

Wireless Video Cameras

Wide Angle Security Cameras

Weatherproof Security Cameras

Security Cameras Installation

Security Cameras Outdoor

Security Cameras Monitor

Remote Security Cameras

Commercial Security Cameras

Dummy Cameras

Color Security Cameras

Adjust Cameras

Setup And Network DVR

Perimeter Protection

Security Systems On-Site Service
Commercial
Grade 1 Lock Installation

Access Control Systems

Profile Cylinder Locks

Panic Bars

High Security Locks

Office Lockout

Commercial Safes

Heavy Duty Locks

Cabinet Locks

Keyless Entry System

Biometric Lock Install

Garage Lock

Commercial Lock & Key Change
Access Control Systems
Camera Reader

Fingerprint Reader

Card Reader

Keypad Entry System

Push Button Switches

Electric Locks

Infrared Buttons

Audit Trail Reports

Standalone Access Control Systems

Integrated Acces Control Solutions

Magnetic Locks

Maglocks

Electric Strikes

Electronic Door Locks

Remote Monitoring
New Braunfels

Schertz

Seguin

Boerne

Canyon City

Cibolo

Spring Branch

Leon Valley

Live Oak

Timberwood Park
Universal City

Alamo Heights

Bulverde

Stockdale

Floresville

Helotes

Hondo

Kirby

Converse

Lakehills
Pleasanton

Selma

Terrell Hills

Windcrest

Balcones Height

Castle Hills

Castroville

Charlotte

China Grove

Comfort
Cross Mountain

Devine

Elmendorf

Fischer

Atascosa

Adkins

Bandera

St. Hedwig

Poteet

Marion
78201, 78202, 78203, 78204, 78205, 78206, 78207, 78208, 78209, 78210, 78211, 78212, 78213, 78214, 78215, 78216, 78217, 78218, 78219, 78220, 78221, 78222, 78223, 78224, 78225, 78226, 78227, 78228, 78229, 78230, 78231, 78232, 78233, 78235, 78237, 78238, 78239, 78240, 78241, 78242, 78243, 78244, 78245, 78246, 78247, 78248, 78249, 78250, 78251, 78252, 78253, 78254, 78255, 78256, 78257, 78258, 78259, 78260, 78261, 78263, 78264, 78265, 78266, 78268, 78269, 78270, 78278, 78279, 78280, 78283, 78284, 78285, 78288, 78289, 78291, 78292, 78293, 78294, 78295, 78296, 78297, 78298, 78299
About Our Business
We believe that a great service does not have to be expensive. This has been our mindset over the years and brought us loyal satisfied customers. We at New Wave Locksmith know the value of money and the efforts you made to earn it; thus, we make sure that you get what you pay for, and sometimes even get more than what you pay for.
Low Prices
We provide the lowest prices at Fair Oaks Ranch
Emergency Service
We provide 24 hour emergency services
Quick Arrival
We arrive within 20 min to your place
Excellent Ratings
We ensure that you will be satisfied
Experienced Crew
Our crew is carefully selected, for best result
Licensed & Insured
We are US licensed & Insured company
Who we are
Being the best locksmith company depends on how great your people are. It is just right that people of Fair Oaks Ranch get the best services, so we make sure that our locksmiths are the best in class. We make sure that whatever problem you might have with your locks and keys, we can fix it. If you just want to maintain your locks' perfect working condition, we also make sure that our locksmiths know what to do. We are able to do these things because of various reasons.